COMPANY PROFILE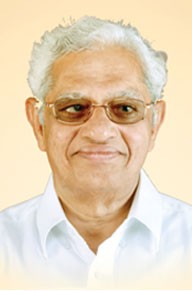 Mr. M.P Jose (Founder and Chairman)
The Moyalan Group, one of the leading manufacturers and traders in the plastics sector, was established in 1981, with its initial ventures in the Roof Tile and Supply and logistics industries at Ollur, Thrissur. With the vision of late Mr. M.P Jose (founder) the group later extended its activities in the plastic industries by instituting manufacturing plants in PP & PE Packaging Straps at Thalore, HM Packaging Bags at Thaikkattusseryand HDPE and PVC Pipe manufacturing plants at Ollur, all based in Thrissur in the year 1981. Years of practice have not only enriched the knowledge base in the field but has also facilitated in rendering the finest quality products and services which has helped us set a benchmark in the Kerala market.

In the year 2000, Moyalan Agro Pipes were recognized as a prominent manufacturer of Rigid PVC Pipes and Fittings in Kerala, which is led by Mr. Rainy Jose, who has more than 25 years of experience in this field. Under his fine guidance an able team of professionals is working hard to make its best quality products. Our products are widely used in various applications such as potable water supply, agriculture, irrigation distribution system and drip irrigation system. All our products conform to the specifications of IS:4985:2000 which ensure highest hallmark of quality.

Besides this, we also undertook trading of DI and HDPE pipes along with our own products, chiefly to various State and Central govt. projects along with a few International projectsfrom leading national brands like TATA Steel, Supreme Industries Ltd., Time Technoplast Ltd., Jain Irrigation Systems Ltd. and RashmiMetaliks Ltd.

Furthermore, the plant was expanded to Pollachi, Tamil Nadu where the entire product range obtained ISI certification in 2015 and the pipe division has consecutively achieved a turnover of more than 150 Crs since past two years. Currently we supply to nearly 700 State Govt. contractors and has marked its place in the Kerala local market as well, where we have approximately 1300 dealers for distribution. Our entire team closely follows the market and understands the forthcoming needs to meet the changing demands.With the contribution of a remarkable and highly efficient team of skilled professionals, we have won appreciation not only within the industry but also from our valued customers. The company not only runs with the finest technologies and machinery but also with the help of R&D department which makes constant investments into the latest technological advancements to persistently strive for brilliance. And it is with the most passionate and finest work force, which is our greatest asset that we constantly ensure the delivery of the best output without compromise. This has also been the key in building strong customer relations throughout the decades. The passion to excel always drives us to bring more innovation in our products, so as to effectively serve to the ever changing market needs. To cater the needs of the market, our manufacturing plants operate in accordance with modern safety standards and environment friendly requirements. A unique feature of Moyalan Pipes is that we several successful joint venture relationships with leading international partners like…... We believe in working effectively and efficiently to deliver the product that fully satisfy the need of our customers.
WHY US
WE HAVE BEEN THE LEADING CHOICE OF OUR CLIENTS FOR MANY YEARS BECAUSE OF THE QUALITY PRODUCTS WE OFFER.
The features for which we have received appreciation from our clients as follows:
Ethical Business Practices
Extensive Distribution Network
Vast Infrastructural Units
Experienced Professionals
Quality Checks
Economical Rates
Timely Supply Of The Products
Customized Solution
TECHNOLOGY
The technology used to produce PVC pipe was first developed for commercial production. The early version of the manufacturing process was slow and cumbersome, which limited production and adoption by the industry. Later, by developing new processes that would significantly increase the output of PVC pipe, making it economically and commercially viable. To increase efficiency, these processes became standard procedure. Impact modifiers were also founded which increases the durability of the PVC Pipes. Polyethylene was introduced and this technology developed ducting pipes for insulation. In the 1960's, extensive research was conducted on raw materials and manufacturing equipment to develop PVC Pipes into new competitive markets. PVC Pipes were now recognized for use in many industries. During the 80's, a manufacturing process of stretching the PVC Pipes while warm improved the PVC Pipes by making them stronger and more resistant. This allowed the PVC Pipes to be made with thinner walls, increased flexibility, reduced weight whilst keeping pressure class and therefore, reducing the raw material required to manufacture the PVC Pipes. Moyalan Pipes is committed to innovation of its products and services, supplying numerous Pipes projects in national and internationally.
MD'S MESSAGE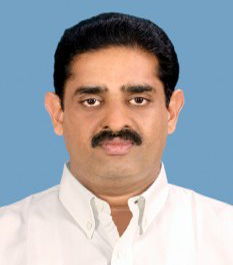 Mr.Rainy Jose
Managing Director
At Moyalan Pipes, we determined to turn into a leading pipe manufacturer with a high-powered team acknowledged for technical and managerial talent. Over the years, we have been successful in our efforts by establishing quality, flexibility and reliability in all our products and services and uniquely positioned as a manufacturer of PVC Pipes catering to different applications, including Plumbing, Irrigation, and Underground Drainage Sewerage System etc. We are moving in full swing towards reaching our goals and emerging as a clear winner in the competitive market.

Looking back, we have built a business that has deep and lasting client relationships, with the type of trust that can only come over time. High priority is given to our clients and employees, as they are the pillars of our existence. We aimed at improving the quality of services and maintaining our status as one of the leading pipe manufactures with a growing number of faithful clientele.

On a closing note, I invite you all and look forward to your long-term association on this large scale endeavor that we have undertaken.

Best regards,
Managing Director
Our Mission & Vission
VISION
To scale new peaks in the manufacturing of PVC pipes by consistently providing a reliable, affordable service to our customers and raising the standard to manufacture the highest quality and most cost-effective products.
MISSION
Build the best product, cause no unnecessary harm, use business to inspire and implement solutions to the environmental crisis-Patagonia
OUR VALUES
Customer Commitment

We develop relationships that make a positive difference in our customers'live.

Quality

We provide outstanding products and unsurpassed service that, together, deliver premium value to our customers.

Integrity

We uphold the highest standards of integrity in all of our actions.

Teamwork

We work together, across boundaries, to meet the needs of our customers and to help the company win.

Respect for people

We value our people, encourage their development and reward their performance.

Good Citizenship

We are good citizens in the communities in which we live and work.

A Will to Win

We exhibit a strong will to win in the marketplace and in every aspect of our business.

Personal Accountability

We are personally accountable for delivering on our commiments.
SPECIALTIES
We specializes in manufacturing the best quality plumbing & drainage systems for both residential and commercial applications for industrial applications, column and pressure piping system for agriculture applications and also conduit pipes for commercial applications and embraces latest international technology and provides solutions made for the Indian markets. We serve with an intention of taking excellence to new heights. Our robust facilities for manufacturing plumbing and drainage systems deliver world class piping solutions, setting up the benchmark of being in numerous ways. We are one of the leading organizations, offering quality range of pipes, fitting and drip irrigation system. We are a manufacturer, distributor and exporter of UPVC Pipes, SWR pipes, ASTM pipes, Casing pipes, Column pipes, Underground drainage (SDR) pipes, HDPE pipes, Electrical conduit pipes. Moulded as per IS, ISO standards, our range finds a wide application in Agricultural, Petrochemical, Constructions, Telecommunication, Power transmission, and Other Industries. Owing to our stringent quality norms, we have maintained defined industrial standard in our product range.
CERTIFICATION
ISO - IS/ISO 9001:2008
IS: 4985: 2000 - PVC pipes for potable water supplies ranging from 20 mm to 315 mm
IS 13592 - SWR pipes ranging from 75 to 160 mm
ASTM –D 1785 - ASTM thread pipes
IS: 12818 - Well casing pipes
IS: 15328 - Underground Drainage pipes ranging from 75 to 315 mm
IS: 4984 - HDPE Pipes
IS: 19537 - Electrical conduit pipes for electrical wiring purposes